Your divorce doesn't have to be a complicated, drawn-out process. If you qualify for uncontested divorce, you can make things official much faster than with a contested divorce. An attorney from Kelley | Lawrence has the knowledge and skills needed to handle your uncontested divorce with the utmost care. You can count on our law firm in Fort Worth, TX to give you sound guidance throughout the legal proceeding.
Call 817-922-0555 today to speak with an experienced divorce attorney about our family law services, including uncontested divorce services. We'll gladly answer your questions.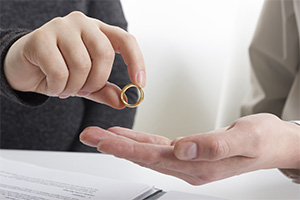 WHAT ARE THE REQUIREMENTS FOR AN UNCONTESTED DIVORCE?
If you and your spouse have reached an agreement over the terms of your divorce on your own, or if you have very few issues to work through, you might qualify for an uncontested divorce. In Texas, you and your spouse must have also lived in the state for six months.
Other requirements include having no:
Minor children
Ongoing bankruptcy cases
Jointly owned property
Retirement benefits to divide
In addition to these requirements, neither spouse can seek alimony during an uncontested divorce.
To find out whether you and your spouse qualify for an uncontested divorce in the Fort Worth, TX area, contact Kelley | Lawrence. You can schedule a consultation with our family lawyer at your convenience.
Related Areas of Practice
We are proud to offer a free initial phone or in-person consultation to determine whether we would be a good fit for you. Please call to schedule an appointment.
Call Us