Regardless of the situation, you should never try to navigate your divorce alone. You need a reputable divorce attorney by your side to guide you through the process. That's where Kelley | Lawrence comes in. We offer a wide range of family law services, including contested divorce services, in the Fort Worth, TX area. You can trust a divorce attorney from Kelley | Lawrence to look out for your best interests and fight for your rights.
Call 817-922-0555 today to schedule a consultation with a family lawyer in Fort Worth, TX. We'll meet with you right away.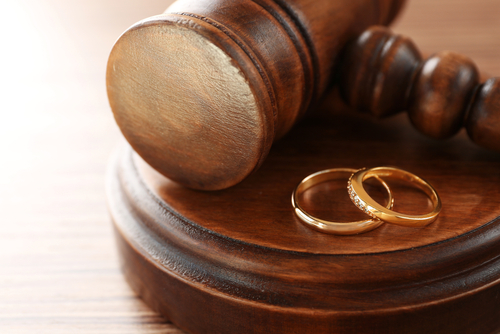 7 STEPS TO FINALIZING FOR A CONTESTED DIVORCE IN TEXAS
A contested divorce is a divorce in which you and your spouse don't agree on all divorce terms. There might be complex situations involved, like child custody issues, or you might simply need help dividing shared property.
A contested divorce in Fort Worth, TX takes seven legal steps to complete:
Hire an experienced divorce attorney for effective representation.
Serve a divorce petition to your spouse or have one served to you.
Respond to the petition or receive a response from your spouse.
Go through the discovery process with your divorce attorney.
Negotiate settlement terms.
Bring those terms to court.
Conclude with post-trial motions.
Depending on the complexity of your case, you might have to go through an appeal process to settle on the terms. A skilled family lawyer from Kelley | Lawrence can help you navigate every step with care, including appeals.
We are proud to offer a free initial phone or in-person consultation to determine whether we would be a good fit for you. Please call to schedule an appointment.
Call Us