Child visitation is directly related to child custody. Visitation refers to the time a minor(s) spends with the parent who does not have custody. As part of a divorce, a paternity case, grandparent rights or other custody proceeding, the parties may agree on a custody and visitation schedule for the children. If you are unable to reach an agreement the court will determine the best form of visitation, depending on the circumstances.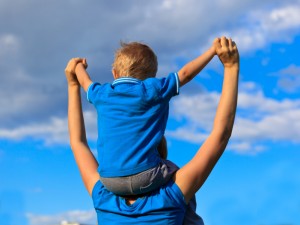 You need to be prepared to present to the judge clear and convincing arguments for why your requested or proposed visitation is in the best interests of the children. An experience and well respected attorney is invaluable in making sure your side of the story is heard and understood by the court.
If the non-custodial parent has a criminal record, a history of child abuse or substance abuse, in order to protect their safety and well-being, the court may rule that visitation must be supervised. With supervised visitation, the judge will require the custodial parent, another adult or a professional agent be present during visitation.
In extreme situations the court may rule no visitation is allowed at all. This may occur if the judge has determined that visitation is physically or emotionally harmful to the child. Although court mandated orders for custody, child support and visitation are established at the time of your divorce, over the years a their needs change. Health problems, special educational requirements as well as sports and school activities may interfere with set visitation schedules. Circumstances of parents change also. One or both parents may move, may be transferred to a new job, have a change in work schedule or work-related responsibilities that make it difficult to comply with visitation guidelines.
We regularly assist clients with child visitation matters in Tarrant, Johnson, Wise, Parker and Jack counties and across Texas. With 50 years of experience, the lawyers at Kelley | Lawrence have gained the know-how and expertise to guide you. Whether you have a child visitation dispute, are faced with visitation violations, need help enforcing or modifying your visitation schedule, or are seeking grandparent's visitation rights, Kelley | Lawrence will explain the law as it relates to your situation and take appropriate legal action to resolve your issue.
When you need legal help to protect your visitation rights or have other concerns, contact us at 817-922-0555 to arrange a consultation with a Fort Worth lawyer.
We are proud to offer a free initial phone or in-person consultation to determine whether we would be a good fit for you. Please call to schedule an appointment.
Call Us