Family & Civil Law Attorneys
50 years combined experience to fight for you. We treat each case with the respect and attention it deserves.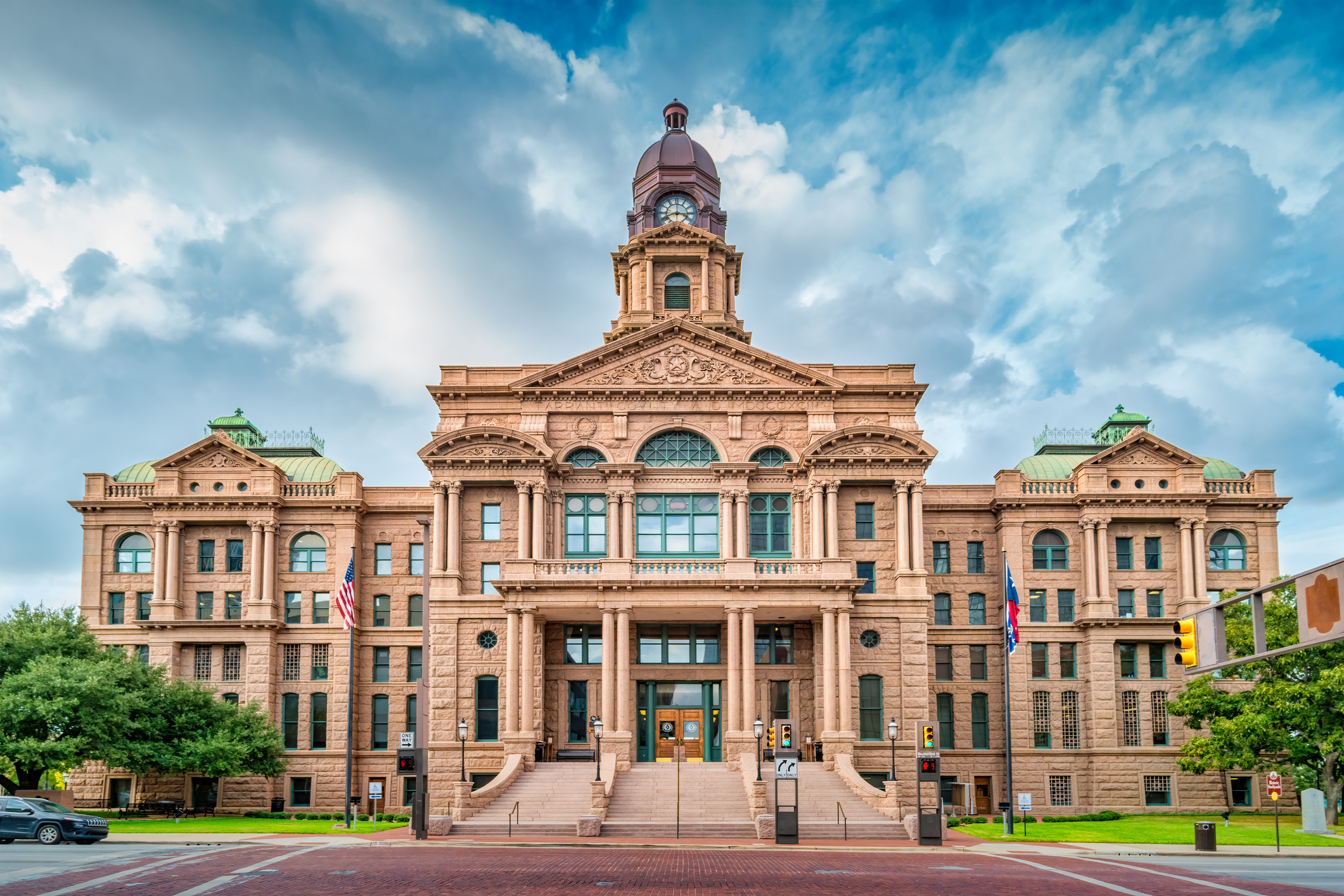 About Our Law Firm
If you've found our website it's likely you are in the need of a highly-rated family law or civil litigation attorney in the Tarrant County area.
Family Law
We are here to help you navigate the complicated family law court system in Texas. We will gladly answer questions and represent you if your problems require the assistance of an attorney. We'll meet with you to discuss your case and determine an amicable solution for all parties involved. Our family law attorneys focus on:
Divorce Law | Divorce Mediation | Child Custody Law | Child Support Law | Child Visitation Law | Paternity | Parental Relocation | Sole Custody
Civil Law
If you've been sued or are looking to take legal action against a person or business, our office has the resources to help. Our attorneys have helped hundreds of North Texans fight wrongful suits or win cases resulting in large verdicts.
We work with individual and business clients to accomplish a favorable result for them quickly and in a cost-effective manner. We also provide assistance with alternative forms of dispute resolution, including counseling, settlement negotiations, mediation, arbitration, and private judging alternatives.
No matter what type of legal obstacle you're facing, count on us to help you get through it. Call 817-922-0555 now to schedule a free phone or in-person consultation. Please read our client reviews as well, as they know us best.
David and Stephen
4 REASONS TO CHOOSE OUR LAW FIRM IN FORT WORTH, TX
You have many different law firms to choose from. So why hire us? Here are four reasons why you can trust our attorneys to take your case:
We have over 50 years of combined legal experience.
Attorneys David Kelley and Stephen Lawrence have each been consistently named a "Super Lawyer" by Thompson Reuters and a Top Family Law Attorney by Fort Worth Magazine.
We take a proactive, personal approach with each case.
We'll fight for your rights in and out of court.
However challenging your family law or civil case may seem, we'll examine your situation from every angle and work toward the best possible outcome. Call our law firm at 817-922-0555 to arrange a consultation with an experienced attorney in Fort Worth.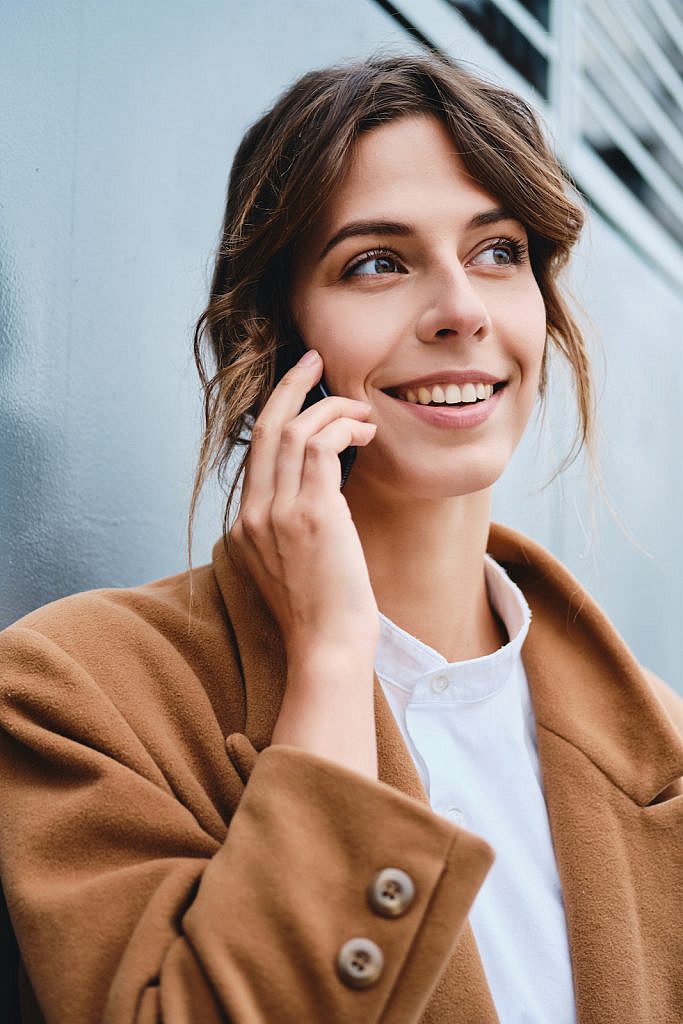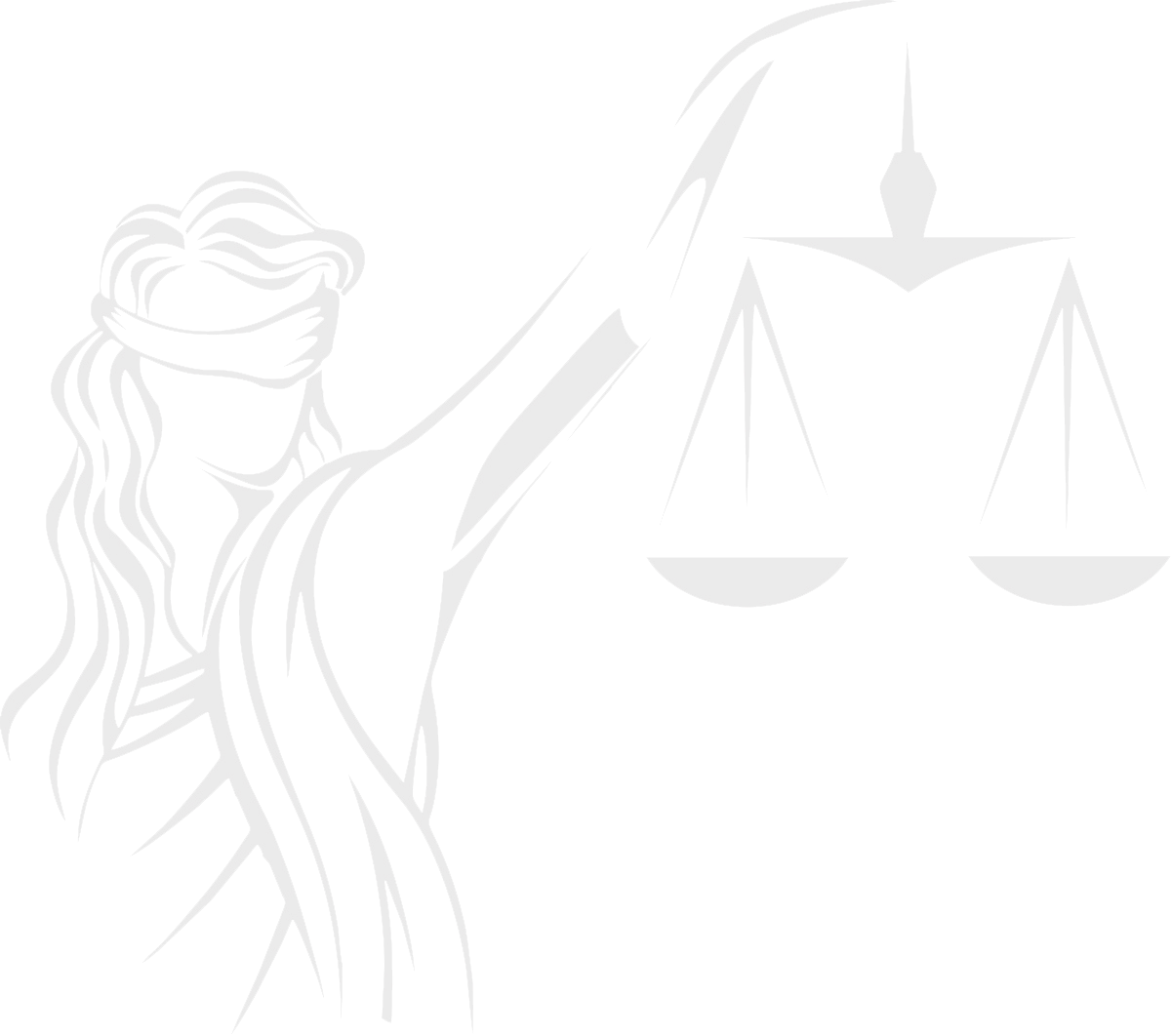 Schedule a Consultation
In person and virtual/phone consultations available
Client
Testimonials
Its been 3+ years since i found David and hired him to help me with my situation, and I wrote a review in the past but I feel like I didn't say enough first because my english was poor but lately I been thinking how blessed i was finding him, he was a breath of peace when i felt lost, he is an honorable man, he knows very well what to do! Being a young mother words can't say enough how much I appreciate it all the support and how great he defended me and my little boy. God bless this man and his team!!!!1000000 Stars for him ⭐️ ⭐️⭐️⭐️⭐️⭐️⭐️
David and Lisa are the best! I had a very unusual situation and I had no idea how it would end. David was very fair, and was able to achieve more than I expected. Thank you so much David and Lisa!
Ashley Coble (.
1688075169
That California G.
1676647729
Mr. Kelley and his team were incredible during my case that took over a year to complete. I would highly recommend him to others who need support in family cases.
As my Attorney in a child custody case , David Kelley and Lisa both answered all of my questions and eased my mind every step of the way. They made me feel comfortable, confident , and explained the process to me along the way. I would recommend them and will be using them again.
Mr. David E. Kelley was great and very helpful with my child custody case. He explained to me the process of the case and gave me a good timeline. Any questions I had were addressed quickly. Mr. Kelley and Lisa are so kind and helpful I would highly recommend to anyone! They are both very well versed and so knowledgeable.
Mr. Kelley and Ms. Gavia provided excellent service. I was very nervous when my ex decided to file for full custody. These situations can be very scary, especially when you think about losing time with your child. However Ms. Gavia and Mr. Kelley helped me navigate through this experience and made it easier than expected. They were always very responsive, answered any questions or concerns, and were very firm and aggressive when needed on my behalf. Very appreciative of their help and support.
David Kelley is extremely knowledgeable and I always felt heard. Lisa Gavia is extremely responsive and is such a great part of Mr. Kelley's team. They were kind and helpful throughout the process.
Mr. Kelley provided exceptional legal support for my divorce case. His law office was thorough, diligent, and timely with all work on my case. The communication was superb as they took time to help me understand my rights and options, and answered the many questions I had. I highly recommend Mr. Kelley's law office.
I can't say enough about the quality of service I received here. They are well-versed in all aspects of the industry and provided proper preparation and assurance for me. What for many people is a difficult time was made so much easier for me because they were on top of everything.
David is amazing! When I went in for my consultation I was feeling very defeated and not very hopeful at all. He immediately put me at ease and knew exactly how we needed to proceed. He worked quickly and results were better than I had hoped for. The cost was very reasonable as well.
David was a good choice as a lawyer for child custody and support, I mostly chose him based off of the reviews online and also the free consultation which allowed me to know whether he would be the right fit for my case. He was a great negotiator with all the terms and the information and concerns I provided and Lisa was especially great at responding to any questions I had. The retainer fee, while a good amount to pay upfront, covered the whole process and was definitely worth the quality! I am very satisfied with the outcome of my case thanks to his office's help and if any problems should arise in the future I wouldn't hesitate to hire him again
He is one if not the best lawyer I have ever met.
My original court order was from another state and needed to be transferred to Texas and modified. Our previous court experience was quite contentious and I was very concerned that would be the case again.David and Lisa were fantastic, thorough, and tremendously helpful at helping understanding the differences between the state I had been in and what I could expect in Texas. I felt comfortable with their advice and that I was making making sound decisions in the modification.Ultimately, he found creative ways to help me get what I wanted without giving up the terms that were most important to me, which is truly all that matters in the long run.As with my previous case, I made the decision to hire David because of his willingness to listen to my story and what was important to me before telling me what I should do or how we should proceed.I found David to be firm, but consistent, and very much appreciated his approach to my case with me and opposing counsel. Should I need further legal assistance in my case, I would not hesitate to hire him again.
For the past two years Mr. Kelley and Ms. Gavia have assisted me tirelessly through my custody battle. As a young mother I felt extremely overwhelmed while searching for the right attorney to take on my case but after the first consultation with Mr. Kelley I regained the confidence to go to court and continue with all the legalities and proceedings. Mr. Kelley has always been excellent at briefing me through each process so that I can make the best decisions for my daughter and I. Mr. Kelley is very understanding and extremely compassionate with his clients. I would not hesitate to recommend his services to anybody looking for an attorney in family law.
I went to war with my ex over custody of my child. She kept our 3 month old daughter from me, lied, had me arrested, tried to get protective orders and tried to make it where I got no time with our daughter. We had at least 6 court dates and he won every time. After each court date I got more and more time with my daughter. Protective order was denied, rescheduling motions always got granted. Due to the questions he asked at the protective order hearing my criminal attorney was able to use the statements that she made under oath to prove that she was lying, my criminal charges were then dismissed before trial. In the end I now have 50/50 custody just like I wanted all along. I have my daughter every birthday, holiday etc etc. Will 100% be using him again if it is needed.
I was very nervous about hiring an attorney over the phone. Mr. Kelley put my mind at ease during our consultation. He kept me informed along the way and thoroughly explained everything. If I called or emailed with questions about my case him or Lisa got back to me promptly. I highly recommend him, he will handle your case with care!
I have my inital consultation in a few hours. I'm looking forward to meeting him he was referred by a friend and I've Heard lots of good things about him and also have red on his review so with myself having hired an attorney who would not do anything and then filed the wrong petition I have high hopes for this one. I am very excited to meet him David Kelly!I will let you know how it goes but I have a good feeling and I'm confident that my expectations will be met
I couldn't recommend a better attorney! He and Lisa were very informative and helpful with any questions or concerns we may have had. Mr. Kelley is worth every penny we spent with him (reasonably priced). Anyone seeking a family attorney should definitely go see Mr. Kelley before hiring anyone else!
David E. Kelly and staff have gone above and beyond to help my family through an extremely difficult situation. We hired Mr. Kelly for an unexpected custody case. This process was extremely long and trying, but Mr. Kelly kept me calm and his legal advice and instincts were always right on. He has great attention to detail, is very knowledgeable, kind and professional. He and Lisa, his paralegal always returned calls and emails in a timely manor. Lisa would take the time to go over every detail of information I did not completely understand. He is the reason my kids have the right custody plan. I was fortunate to find him. I trust him completely and he is exactly what someone needs in a family law attorney. Simply OUTSTANDING representation and results.
I couldn't of been any happier with my services with Mr Kelley & Lisa. They were always available to answer my questions and guide me through my process. I trusted that Mr. Kelley had my best interests in mind during this process and I trusted his advice, he NEVER steered me wrong. He was ALWAYS on time to all court hearings. He is a smart lawyer and knows his way around the court room. They made this process easy and stress free for me. If I ever need a lawyer again, they will be my first call. Thank you Mr. Kelley & Lisa!!!!!
They carry more items than what other stores. So many other stores are reducing what they offer so it makes it difficult to find the items you want and need.
This was my first experience working with an attorney, and I couldn't be happier with my decision to use David E Kelley & Associates. From our first meeting until everything was finalized David proved himself knowledgeable, patient, and fair. In a time when everything else in my world was unsettled and unknown, it bought me comfort knowing that David and his team were helping me finalize my divorce as amicably as possible.I would be remiss if I failed to mention how incredibly helpful, knowledgeable, and kind his associate Lisa Gavia was throughout this process. She was always quick to respond to my calls and emails, and took the time to explain things in a way I was able to understand.I am very grateful to them both, and am happy with the length of time it took to finalize my divorce and the outcome. Should the need arise I would gladly use David E Kelley and Associates again.
Outstanding job. Always available to talk and worked hard for me. Truly would recommend him.
Mr. Kelley and his paralegal, Lisa, are extremely knowledgeable of family law, return your phone calls in a timely manner and will take the time to explain the processes to you. I highly recommend them to anyone who is seeking a great legal team with an understanding attitude toward their client. They truly care about their clients.
David & Lisa are both highly professional, thorough, fair and efficient. They were especially effective against opposing counsel/party who was a complete unnecessary nightmare. David & Lisa helped cut through all nonsense and keep the process flowing smoothly with matter of fact results at each stage. Honestly, an excellent experience all of the way through.
He was a great lawyer and I felt he had my back all the way. 5 star
Mr. Kelley and associates helped me through a difficult time in my life with effortless and genuine concern for my situation. There are no words to describe my gratitude for David Kelley and his staff for their dedication to my success in the divorce process. I would highly recommend if you are ever in need of a divorce lawyer to reach out to 'The Law Office of David E. Kelley'.
David Kelley is a wonderful attorney. After more than 20 years of marriage I was a nervous wreck when I came to his office. After my initial meeting with him and his associate, Lisa Gavia, it felt as if the clouds had parted and I was actually able to see light for the first time. His confidence and calm demeanor gave me great comfort in dark times. My divorce was handled quickly and decisively and I came away feeling that I received a more than fair settlement. If you are needing a divorce attorney, no matter the circumstances, definitely reach out to David Kelley.
I attempted to do the divorce myself. Then there was finally a point were I needed help. I went to his office and he helped me the rest of the way with finalizing my divorce. Along with Mr. Kelley his staff was always available to answer any questions I had. I would recommend them to anyone!
As my attorney, David was very proactive in protecting my rights as a father. David and his associate Lisa Gavia went above and beyond to give reliable feedback and answers regarding my case. Additionally David demonstrated excellent negotiation skills during my mediation settlement agreement. At this law office, I felt my interests protected and adhered to causing no concerns. His services were reasonable and fair. I highly recommend him to others based on my experience as a client.
I highly recommend Mr. David Kelley, he did a wonderful job on my case in a timely manner. He got me the results i wanted for a fair price. Both he and lisa answered any questions i had and helped me to understand the process and how everything was going to work with my custody case. I will continue to use Mr. kelley if anything was to come up, but if anyone is needing a good lawyer Mr. kelley is the man to go to. They are really nice people and will work with you. 🙂